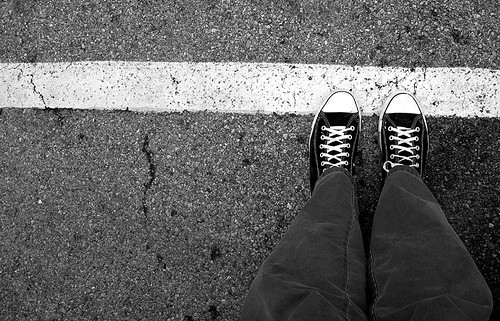 Critical State…it's a subjective term, but is often defined in science literature as "the point at which something triggers a change in the basic nature or character of the object or group." To paraphrase: something can be referred to as being in a critical state when at the point of significant change.
How many triggers of change do you, your family, and your business face each day, each month, and each year that could cause significant change? How many ways are you riding on or near the line of a "critical state?"
While there is little doubt that the list could be far longer, here are ten of the most important circumstances (many of which are ignored) that could put you at, or beyond, a critical state:
Disability or Loss of Life: whether it be one of the major stakeholders in your business, a member of your family, or one of your employees, this is often the most catastrophic change.
Lack of a Succession Plan: see point #1 above.
Inability to Communicate: with family, partners, employees, vendors, etc.
Does any more need to be said on this one?
Debts Get Called: sometimes lenders make adjustments to their portfolio to manage their risk. If your debts get called, how do things change for your business?
Overspending: cash in the bank is a good thing. Spending it because it is there is the scourge to many farms' financial strength. Do you believe cash is king?
Crop Failure: do you have the financial strength to survive a crop failure?
Timing: trying to time the commodity markets is almost like trying to pick winning lottery numbers; both are nearly impossible. Regarding major purchases, there clearly is a right time and a wrong time to be taking on more debt, investing in more or upgraded assets, expanding, etc.
Inaction: not monitoring bins, too cold to haul grain, we're at the lake (can't scout for bugs/disease,) etc. Poor excuses that can quickly create a critical state.
Maintaining Inadequate Working Capital: believe it or not, but the chronic dependence on operating credit from lenders and vendors leaves a farm at the precipice of a critical state. Operating credit should not be counted on year over year. What if it isn't there when you needed it most?
Unwilling to change and adapt: "We've always done it this way," are the 6 most deadly words in business.
Direct Questions
How many of the 10 points above might apply to your farm?
How would you gauge your ability to critically analyze your own business relative to the 10 points above?
What is your strategy to remain "well back" of the line that crosses over into critical state?
From the Home Quarter
In the battle against weather, insects, disease, market prices, etc, it is easy to get caught in a routine. When we succeed at managing through the day to day, the "extra" stuff, the "other" issues seem like they can wait. "It'll never happen to me" are some of the most famous last words.
Too often, we operate at the very brink of critical state. Too often, we get away with it, which allows to be become "something we've always done." So I'm left to ask,"Isn't it better to avoid a crisis than deal with one?"