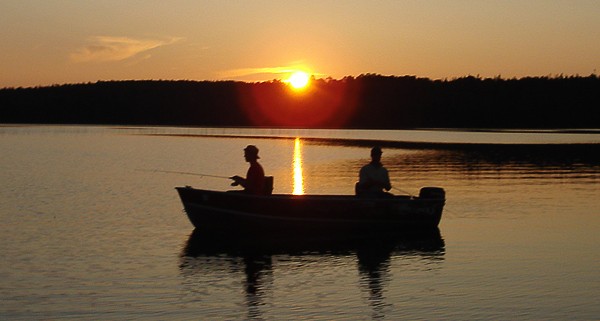 I wasn't trying to be funny when I quipped what is the title of this commentary while in a meeting with an excellent banker and the exciting young prospective client he introduced me to. It just sort of rolled off my tongue in the moment. It was a hit; both men enjoy fishing.
The premise of that particular conversation was profit. In my work as a lender and a consultant, I venture to say I've looked at hundreds and hundreds, maybe thousands, of financial statements. Those statements have told a vast array of stories, from the depths of successive and devastating financial losses to the opposite end of the spectrum with profits that make you wonder if your're drunk when reading it. Many hang around the middle, somewhere south of an impressive profit , but still north of a fundamentally adverse loss. It is sad to discover than many farmers create this break-even situation by choice.
The choice is often centered around tax and the great lengths taken to avoid payment of income tax. The list is long and arduous; it won't be found here.
Let's put this in real terms. Most farms I've analyzed range from approximately $250/acre on the low side to $400/acre (or even higher) as the figure that represents whole farm cash costs. That is the amount of cash required to operate the entire farm for one full year. Now, I got my math learnin' in a small town school, long before calculators were allowed in the classroom, back when cutting edge computer technology was the Commodore Vic 20, but math is math, so if we consider a 10,000ac farm with $400/ac costs, we're looking at $4,000,000…each year!
Granted, there aren't too many 10,000ac farmers who are happy to break-even each year, but they are out there. At the end of the day, I don't care if you're 400 acres or 140,000 acres, expect a profit!
Farmers take far too much risk each year to not expect a profit. If you walked $4,000,000 into any bank, could you get a better return than 0%? Of course! You could get a risk free rate in GICs that would probably approach 3% (or maybe 4%…any bankers reading this what to comment???) So I ask why, if you could get a risk free rate of 3% or 4%, why would you take a sh_t-ton of risk to accept a 3% or 4% return farming?
Direct Questions
Investing $4,000,000 in GICs and getting a risk-free 3% annual return grosses $120,000 per year before tax. Could you live on that?
Land owners/investors demand a rent that mimics 5% return on the value of the land. If you invested $4,000,000 in land, you could earn upwards of $200,000 gross in rent, plus enjoy the long term capital appreciation…could you live on that?
What is an acceptable return to demand from your business…based on the amount of risk you take each year?
From the Home Quarter
Farming is not for the faint of heart. Farmers accept the financial risks that come with farming because they understand them. The opposite if often true of stock markets: farmers aren't typically investors in equity markets because generally they don't fully understand the risks. But savvy stock investors who do understand the risks still expect a positive return, they aren't happy "just getting by."
If you're happy just floating along, go fishing.
If you expect to get well paid for the risks you take, call me.