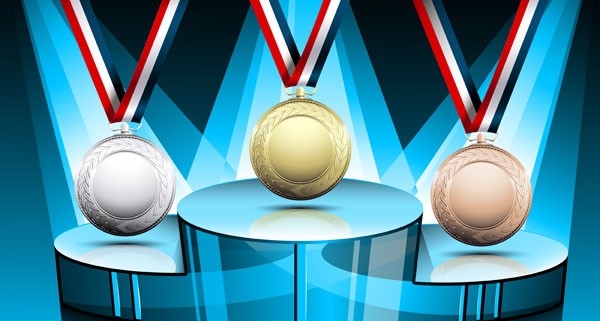 Esteemed economist, Dr. David Kohl, is a fervent advocate of improving business decision making. In one of his recent speaking engagements, Dr. Kohl suggested that top producers can answer Yes to at least six of the following questions.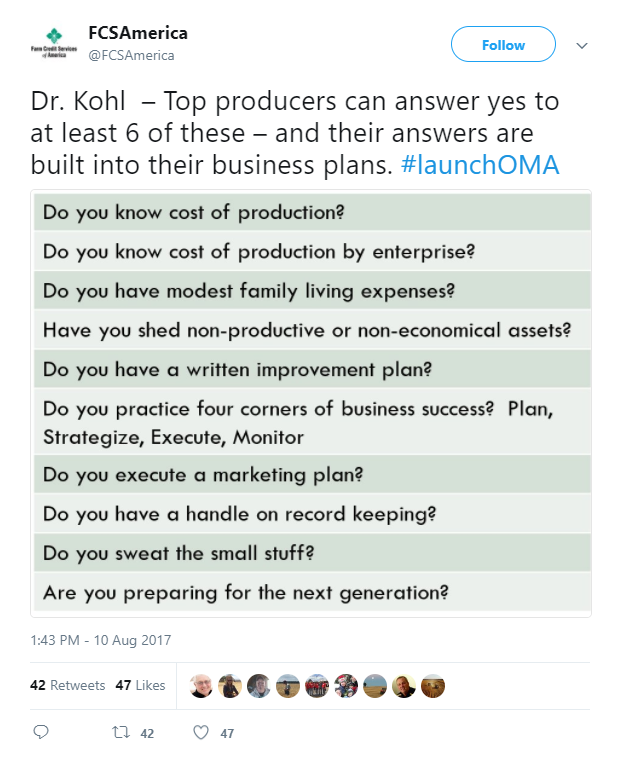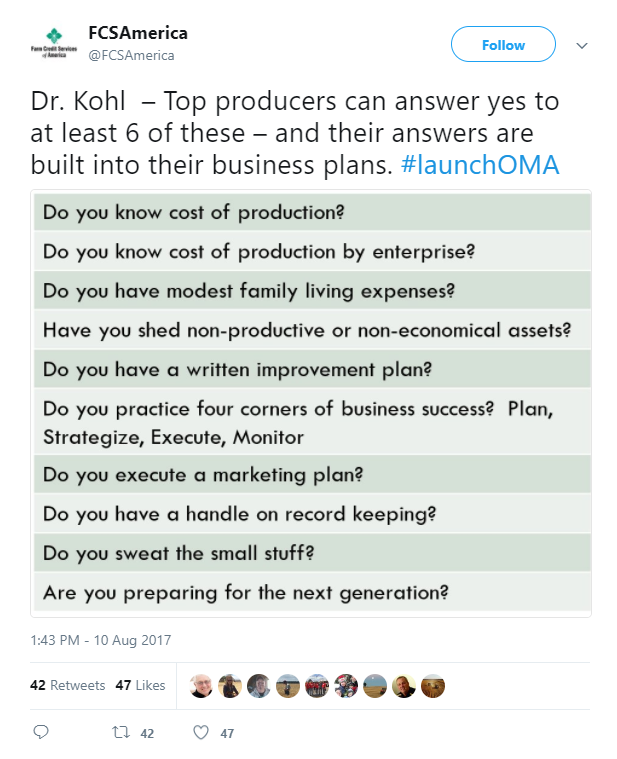 With only 10 questions on the slate, a positive response to only 6 of them would make you a top producer.
You'll note that nowhere in those 10 questions will you find anything about actual production…
To Plan for Prosperity
If you are unable to answer YES to at least 6 of Dr. Kohl's questions, then I suggest you do an internal audit on yourself and your business to determine why. If you are unsure about where to start in doing such an audit, or how to make the changes necessary to be able to answer Yes to 6 of 10 questions, then pick up the phone – I can help.
If six-out-of-ten makes you a top producer, imagine how strong your business would be if you hit 10/10…