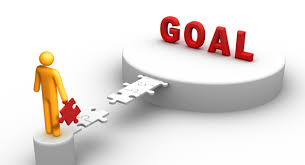 Thinking about 2016? Here are some of the goals that my clients are making a priority in the new-year:
Reduce Equipment Cost per Acre
Fully recognizing that equipment costs are one of the few expenses that are controllable on the farm, yet it is this controllable expense that is often least controlled, many farmers are looking hard to find efficiencies in their equipment line. The "nice to have" is being measured stringently against the "need to have" and consideration is being given to divesting assets that are deemed expendable.
Establish a New Lender Relationship
Each lender that plays in the ag field has an area of strength that makes them unique. Some rely heavily on equity; others focus more on cash flow. One may be strongest when lending for hard assets, another for operating credit, another for quota, and yet another for leasing. When your lender's strong suit does not match your business plan, it is likely time to find a more fitting borrowing relationship.
Unfortunately, if your borrowing approach has been piece-meal credit from several sources, the first step is for you to determine what your business goals are before seeking the right lender.
Construct a Workable (Usable) Business Plan
Having a formal business plan helps immensely when seeking a new lender. But if you're only building a business plan to appease your lender, then please read on.
A business plan is not a restriction like the "room seating capacity" on a liquor license. The business plan is your road map, your guide of the best actions to take in the immediate future based on expectations and identified risks. Your business plan will also lay out alternative maneuvers that will help you act quickly in the case of unforeseen circumstances.
A business plan should not restrain you in a box; it should create awareness of opportunities & risks and lay out the best plan of action based on your existing situation and your goals.
Define Appropriate Land Rental Rates
In a trend fueled by greed, rental rates in many areas are now at unsustainable levels. Whether viewed as a factor of gross revenue per acre, or a factor of fair market value per acre, there are many geographic regions of the prairies where land rents are unsustainably high. (There are also some areas where rates are still very low/tenant favorable.) The landlords are not entirely to blame for getting us here, or for keeping us here. There first needed to be someone willing to pay exorbitant rates in the first place, and there continues to be those willing to keep paying them.
Some of my clients desire a plan, a strategy, for determining a mutually beneficial land rent agreement with their landlords.  This can be a challenge when landlords are becoming increasingly distant and isolated from the goings on at the farmgate, not to mention absentee landlords who know nothing of modern farming. The argument for/against cash agreements, share agreements, and flexible agreements depends on many considerations, the most important of which is the relationship between landlord and tenant.
Increase Financial Awareness and Confidence
Even sophisticated business people find value in having an advisor critique the decisions being made on their farm. In a world with so much "noise," confidence in our choices can be more difficult to realize when faced with multiple options (and no shortage of propaganda supporting/decrying each.) More and more farmers want an independent unbiased view of their financial position. Knowing where you stand today is key when trying to determine how to prepare for tomorrow.
Direct Questions
What are your goals for 2016? Have you documented them? Have you shared them with your family and/or your team?
How do you prioritize your goals? What makes them realistic and achievable?
What is your plan to ensure you meet your goals? What is your plan if circumstances change?
From the Home Quarter
A plan is only as good as the work that is put into it. It is true that things change very quickly in production agriculture: weather, markets, etc. Being prepared before such deviations will make managing the change easier, more efficient, and provide you more confidence when doing so. A business plan need not be a 48 page behemoth (who would actually refer back such large document throughout the year?) The purpose of your plan is to be prepared, decisive, and responsive. The physical document should reflect that.
We are helping several farm businesses refine their direction for 2016.
To set Your Farm Compass™ Strategy Plan for future success and growing profits, call me or send an email.