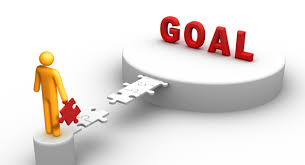 It has been said that whoever enters the room with the greatest intentionality will win.
While I disagree emphatically with any win-lose proposition in business, the heart of the message shines through: intention wins the day!
What type of growth has your business experienced over the last 5 years? Was it intentional, or did it just happen? We have stated in recent commentaries that accidental growth is not sustainable, and the reason it is not sustainable is because more often than not the credit for the success is misplaced.
My friend, Tom Stimson from Dallas, TX, works exclusively with audio-visual companies and writes a newsletter he has titled Intentional Success®. 
"Does your business grow or decline seemingly outside of your control?

Do you wonder whether there will be any profit left at the end of the year?

Is success something you hope for, or are you actually doing the things that cause success to happen?"

-Tom Stimson, owner of The Stimson Group
Prophetic words.
So, to decipher whether the growth your business has recently enjoyed has stemmed from intentionality or luck, one must do a post-mortem.
A project post-mortem is a process, usually performed at the conclusion of a project, to determine and analyze elements of the project that were successful or unsuccessful.
This definition assumes that there was a specific project involved, which would have had goals, objectives, parameters, and timelines all clearly defined. Such a project would illustrate clear intentionality. In the absence of such a project with its defined benchmarks, how do you conduct a post-mortem?
(HINT: It is pretty tough to find what you don't know you're looking for.)
Suffice it to say that if we don't know what to look for to conduct an accurate post-mortem, then our growth was most likely unintentional.
My big questions regarding unintentional growth are:
Who/what gets the credit for the success?
How do you replicate this success if you don't know what led to it?
If attempts to replicate the success fail, what gets credit for the failure?
This circles back around to the most simplistic of questions that many entrepreneurs have difficulty answering: Why are you in business? What do you want your business to accomplish?
These two questions are foundational in my work with privately held businesses. Without the clarity these questions provide, setting direction and establishing growth goals, is quite difficult.
Plan for Prosperity
Intentional growth requires a number factors to be present:
Specific outcomes declared.
A plan to achieve those outcomes.
A review of actions and outcomes to determine if expectations were met or not, and why.
To satisfy these factors, simply have a vision to establish goals, build a business plan describing what you'll do to achieve those goals, and maintain a system to compile information along the way so that you can measure your progress.
In the absence of those factors, growth is, at best, accidental.