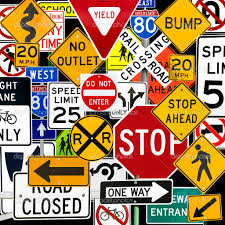 When you see a cow that is limping, you check her out to see what the ailment is. A prudent cowperson can quickly recognize foot-rot and will tend to the cow to make her well again.
When you see yellowing bottom leaves and/or thin, spindly plants in the canola crop, you know it is lacking nitrogen. If you see the signs in time, you can top dress nitrogen fertilizer onto your crop and see a positive benefit.
When we see a tire is low, we fill it.
When we see windows are dirty, we clean them.
When we find the level of fuel in storage is low, we order more fuel.
When cash flow is abundant, we spend it in ways we wouldn't usually spend it.
Yet, when working capital is depleted, when cash flow is tight, or when profitability is dicey, we typically soldier on…doing what we've always done.
This makes no sense. The last two sentences above make no sense at all.
When the bank account is empty and the line of credit is nearly full, do you:
a) Apply for more credit, at your primary lender or elsewhere?
b) Evaluate your cash outflow to date and reexamine your plans for the rest of the year?
When working capital as slipped down so low it would barely cover the crop inputs loan, do you:
a) Analyze what caused the current situation?
b) Seek action to rectify your working capital position?
c) Both a) and b) ?
The case for "knowing the signs" is made by acknowledging the impact of each risk that is identified.
In the crop, the yellowing of canola leaves won't spur any action if the risk to yield potential is not understood.  If the risk is understood, then an informed decision can be made to act or not act. If there is no effort put in to understanding the risk, then the decision to act or not act falls somewhere between apathy and laziness. Being ignorant to the specifics of the risk and its implications is no longer an excuse now that we have access to all of humankind's knowledge in our pocket…
If you're unaware of what are the signs of nitrogen deficiency in canola, if you're unaware of what are the risks of foot-rot in your cattle herd, you are best to seek advice from an expert.
To Plan for Prosperity
The risks of maintaining insufficient working capital, and the risks from shortfalls in cash flow, are obvious to those of us who specialize in the financial side of business. We know the signs. We know what it takes to fix it. We know what should happen to ensure the situation isn't repeated.