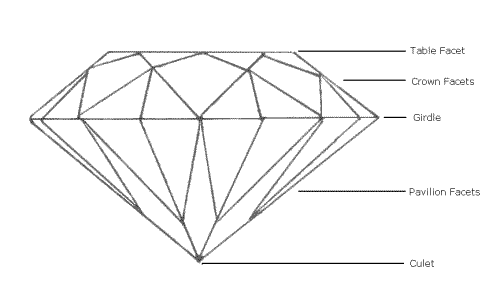 It's been said that we should think of our business like a tree…
"What is a tree always doing?"
"Growing."
"If it's not growing, what is it doing?"
"Dying…"
The analogy ends there. A tree can only grow one way: bigger. Our business must grow many ways.
"Better is better before bigger is better."

-Danny Klinefelter, Professor and Extension Economist, Texas A&M University
Over my nearly 15 years as a lender and business adviser, I have seen dozens of examples of businesses that grew in only one way. These businesses are not industry specific, they are quite agnostic actually. From construction to farming, from trucking to consulting, many businesses drive themselves straight into the arms of failure simply because they overlooked getting better before they rushed out to get bigger.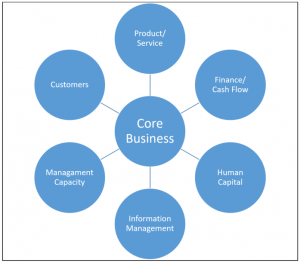 The graphic represents a snippet of the numerous facets that drive growth. All have a significant effect on the success of growth aspirations. This graphic is certainly not exhaustive; we are merely dipping our toes in the water. However, each spoke in that wheel has numerous sub-topics, and like a diamond, the many facets have varying purposes, importance, and brilliance.
RE: Customers – How can you grow your customer base? What do your customer like about you? What do they dislike? How do customers find you? How do you find them?
RE: Product/Service – What is your product or service? Is demand growing or shrinking? Which is your link in the value chain (IE. do you manufacture the raw product or do you retail to the final user, or somewhere in between?)
RE: Finance/Cash Flow – Are you financially strong enough to support and sustain the growth you desire? Will the growth you desire help or hinder your cash flow? Can you access the financing you need?
RE: Human Capital – Have you built a team of highly valuable people who drive results in your business? Will your business operate just fine in your absence? Do you people have the ability and desire for more responsibility?
RE: Information Management – Do you have systems in place to provide you with current and accurate information readily available anytime, specific to working capital, accounts receivable & payable, inventory, days to cash, etc?
RE: Management Capacity – Do you, as the manager, have the capacity to literally handle the growth you desire? What skills do you have that are better used in another part of the business? What skills are you lacking in your current role?
Seventeen questions related to six facets of growth; if you were to answer them with brutal honesty, is there room to improve on any of them? Is there opportunity "to grow"? If it is true that better is better before bigger is better (HINT: it IS true) then we've just provided you with six major factors in your business where growth can occur. There are more, but if you've looked after these first 6, the results will amaze you.
Plan for Prosperity
Growth is not a result or a destination.
It is a process.
It is a mindset.
It is a culture.
It is complex.
It is difficult.
It is worth it.