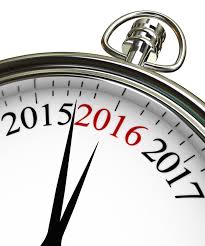 We often get so focused on process that we fail to stop to take a look back now and again. If you feel like you'll never reach your goal of <fill in the blank>, take some time for review to see how far you've actually come.
Where were things one year ago? If you were like most, you were highly optimistic about the potential of 2016. While durum was still troubled by fusarium, there was tremendous, widespread excitement to climb abroad the lentil train! After an usually warm and dry winter, from one of the strongest El Ninos ever recorded, the concerns of a potential late and wet start to seeding were quickly cast aside.
The way 2015 started out (with multiple late spring frosts) you might have been cautiously optimistic about the 2016 crop, even though it looked like it was setting up for a repeat of the 2013 record yield. Diligent pesticide applications meant to protect this potential boomer of a crop may have worked well, unless we're talking about chickpeas and durum. The rain didn't allow for the desired warm dry autumn, and the 2016 harvest literally became a marathon. While I haven't done any calculations, I'd be placing my money on an approximate 70-75 day average harvest duration in 2016.
Yields were all over the map, and this has again kept many income statements looking tight. There were far too many discouraging sides to crop rotations everywhere, and many of those farmers who tore up their long term crop plans to chase big returns are feeling a little sore. Fertilizer prices dropped in the summer and stayed low most of the fall, allowing those farms that have strong working capital to buy their 2016 fertilizer cheaper than they have in recent memory. Saskatchewan reelected its government; Manitoba voted in a new one. And we found ourselves gobsmacked by goings on leading up to the US election.
And so, in looking back over 2016 we want to focus on progress, innovations, shortcomings, and of course, lessons learned over the last 12 months.
Direct Questions
What progress did you make on your long term goals? Short term goals?
What innovations did you employ this year?
How have you evaluated results to determine their success or failure?
From the Home Quarter
There was a pointed competitive advantage described in the article above; did you pick it out? In a business that produces commodities, you need to create every advantage possible to give your business the best opportunity for sustained profitability.
Where did your business fall short of expectations in 2016? Where did it exceed? What did you learn from it, and what will you do different?
Does this sound familiar? I wrote something very similar a year ago. One year later, it still applies.