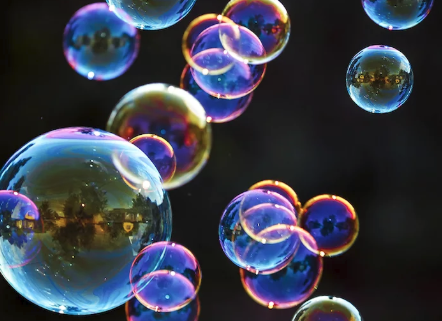 One of my investment advisers forwarded an article to me recently that contained an especially compelling paragraph. The entire article is US focused, penned by a US writer and published in a US publication (reprinted in Canada in the Financial Post.) Still, the applications of these two sentences are broad and deep:
"…it (recent economic growth) is driven by another round of financial engineering that converts equity into debt. It sacrifices future growth for present consumption."

– Steven Pearlstein, June 15, 2018
The comparison was being made to the US housing crash that kicked off the global financial crisis in 2008. We all know what happened there; no need to rehash it here.
Yet here we are, barely 10 years later, standing at what some people feel is the precipice of another recession.
"Those who cannot remember the past are condemned to repeat it."

– George Santayana (Ref.)
The statement from Pearlstein referenced above does have application locally: the recent rapid appreciation of farmland has provided a financial backstop to farm businesses that would have otherwise found themselves painted into a very tight corner. The present consumption, elevated operation costs and living costs driven by high priced equipment and higher living standards, is what, in this space, is leading to the sacrifice of future growth. Here is what I mean…
Les Henry recently penned an article titled Saskatchewan Farm Income and Land Prices which was published in Grainews. He compares farm income and land prices having converted both to 2018 dollars to quantify his position. An example Henry uses in the article describes how a friend of his purchased a brand new loaded Lincoln in the mid-1070's and how the equivalent number of bushels of wheat, the staple crop in those days, was approximately 1,500 bushels needed to purchase that car. My dad used to make the same argument using the example of the only new tractor he ever bought: a 1974 CASE 970 that arrived in the yard with the plastic still on the seat. The qualifying statement was that it only required 2,870 bushels of wheat in 1974 to buy it; about 7 bushels per acre on his small farm. What does 7 bushels of wheat get you today on your farm?
Les Henry believes that current land prices are unsustainable. If he is correct, then we are almost certain to experience a bubble, even if it is a small one simply because of the amount of "equity" being used to backstop present consumption. Equity is in quotes because it was not earned equity from retaining profits in a business, but rather windfall equity from land value appreciation (similar to what set off the US housing crisis.) The rise in land values created the equity that, in many cases, has been turned into debt. Should land values pull back, lenders will be quickly re-evaluating their security and making some difficult phone calls where warranted.
If there is a bubble happening here, all that "equity" that was converted to debt has certainly helped create it.
Plan for Prosperity
We have dedicated a lot of space to discussions on growth here recently. It saddens me to think that future growth may have been sacrificed for current consumption. However, unless the wolves are near the door there is still opportunity to right the ship. Profit opportunities can be found, but it will take work, intention, and likely having to answer some uncomfortable questions.
The last five weeks we have discussed business cycles, elasticity of demand, the power of a network, intentionality in your business, and your vision in your business. It is no surprise that each of these topics, if parlayed into tangible action within your business, translate into a stronger entity that would likely provide a view from high on "success mountain" looking from a safe vantage point well above the "precipice of economic recession."
If you want some ideas on how to climb higher up onto Success Mountain, please call or email.