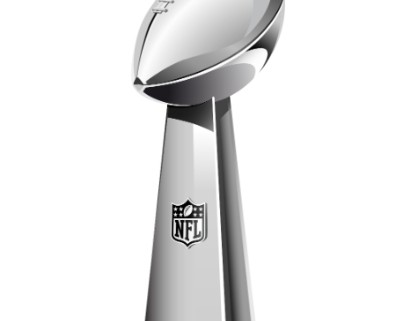 Seth Godin recently wrote a blog titled The Super Bowl is for losers. In it, he describes the reasons why the only winner in Minneapolis' bid to host Super Bowl LII is not the city or its residents, but the builder of that new $1,129,000,000 stadium. In this particular piece Godin contrasts the decision to pursue grandiose "stadiums" that often lead to a loss versus investing in projects with purpose that would have a less conspicuous result. His description of the human behavior that allows these types of decisions to keep happening is insightful and can be applied to the small-to-medium sized enterprises, the family businesses, that you own and operate.
Below are three of Godin's version of "valuable lessons about human behavior" (as excerpted from his blog being referenced above) with my insight in how it applies to family business.
The project is now. Investing in long term strategy or knowledge/practice improvement takes time, the results are aren't always obvious from a quick glance, and usually requires some "not fun" work for the owner/manager. Whereas, that new pickup truck out front or that bigger tractor in the field has immediate impact to our image and our ego. One is tangible (you can see it, smell it, percolate in the feeling you have when driving it) and one is not (no one can see it immediately, or touch it ever…)
The project is specific. We have been conditioned to believe that our businesses must get bigger to survive. This is not absolute. Yes, our businesses (and ourselves) must always grow (and grow all ways) but don't let yourself get pigeon-holed into the thinking that growth is only "size and scale."
Analyzing the opportunity to increase in size is fun (and easy if you limit your parameters) because it's usually done to justify the desire (IE. we can lower our fixed costs per acre.) Whereas, the work required to analyze the opportunity to "Be Better™" is less intriguing, often subjective, and less sexy. 
The end is in sight. It is easier to sell ourselves on something where we can see the final result. A building, an upgraded fleet, new computers…versus…creating a culture, implementing systems, strategizing cash flow. 
Godin's final thought: "For me, the biggest takeaway is to realize that in the face of human emotions and energy, a loose-leaf binder from an economist has no chance. If you want to get something done, you can learn a lot (from) the power of the stadium builders. They win a lot."
To paraphrase, we get caught up in what some people call "shiny object syndrome." Our decision to chase that which is new and appealing versus what is boring but meaningful is what contributes to results that are less than what they could potentially be.
Plan for Prosperity
As an advisor to business owners and managers, it is my job to draw out the desired results my clients want for their business. While everyone says they want stronger cash flow and improved profitability, behavior often indicates otherwise (Ref. shiny object syndrome.) When actions deviate from what are declared desired outcomes, then we shouldn't be surprised when actual outcomes deviate from what was desired.
Last week at a presentation I was giving, a woman in the crowd tearfully shared that her farm profitability was not as high as it could be, but the fact that her teenage children could live and work on a farm to develop life skills and work ethic was something she felt was more valuable. This is an example of how different each business owner views success, and will therefore determine what is a desired outcome. Understanding what is most important for you and your family in business is most often discovered when working on…
(wait for it…)
…A PLAN!